Panoramic image creation application for Android, 360, no longer has just overhauled display interface upstream, Teliportme. Not wrong if their application displayed on the main page of Google Play Store for two weeks.
"Being application" featured "because it helped boost the number of downloads of our applications," said Vineet Devaiah, CEO Teliportme, Friday (01/02/2013).
He said, before his feature by Google Play Store, download the application does not amount to a million times. In the last week, users applications surged to three million people and they are optimistic that the number could be increased to five million at the end of February.
360 is a panorama maker application developed by Teliportme and can be downloaded for free in the Android Store and
this the link
if want to download. One thing that distinguishes this application with other features that are free is like taking a panorama from the beginning to the position display stand, to use high-resolution quality.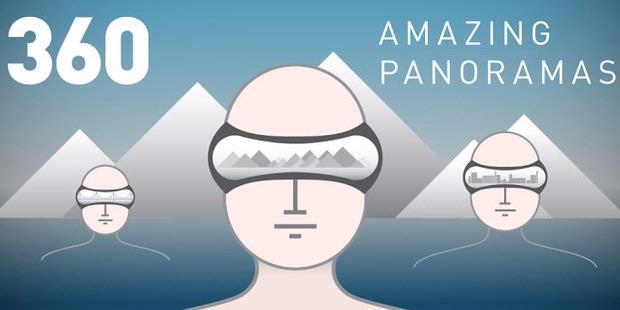 In the latest update, they added the feature "Stitch Later" delaying the merging images later. Useful when the phone battery is nearly exhausted and want to continue the merger when it is connected to the charger. Such features can be unlocked by paying 1 dollar.
Application view is much different than the version before December. It looks more fresh with a dark color dominance. There is a blue round button at the bottom of the screen that will connect with panoramic shooting. Thus, users more easily and quickly if you want to take panoramic pictures.
Vineet said it was updating their applications so that the panorama is viewed through mobile sharper. By rubbing the fingers, like moving panorama users are on there.
Social features are also overhauled by Teliportme. Now they implement a feature like twitter follower.
Vineet explained, they wanted to make the panorama can be used to bloom so that users from different countries can peek at the beauty of the rest of the world only through the mobile phone screen.