Just a few days ago Acer launched its 7-inch Android tablet Iconia B1 cheap in Indonesia. Computer and gadget manufacturers from Taiwan was again rumored to be release tablet priced into the market.
As quoted from Unwiredview, Acer offers this time could be a cheap tablet size 8 and 10 inches. As Iconia B1, the second tablet will allegedly reinforced cardboard MediaTek processor, which the company used by many components of artificial devices inexpensive gadget.
MediaTek has created its first quad-core processor, MT6589. Well, this is reportedly the processor will be used by two cheap tablet from Acer that.
Acer president for the China region Linxian Lang believes that there are opportunities in the market besat cheap tablet. He mentioned that the number of global shipments for tablet products this year to reach more than 200 million units.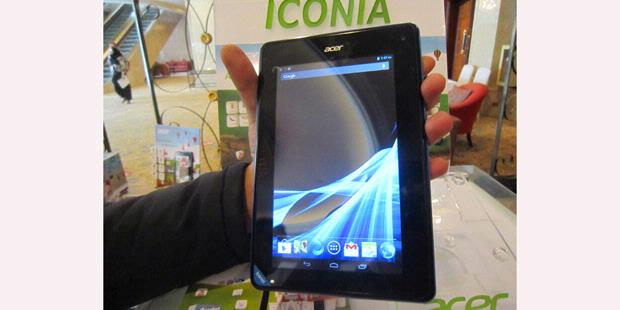 Reduced number pengkapalan Apple and Samsung products, there remains the "cake" of 120 million units in the low to mid-end that can be divided among other gadgets manufacturers, including Acer.
Cheap 8-inch tablet from Acer will be sold at a price tag of around 205 U.S. dollars. While tablet muah measuring 10 inches are expected to sell for U.S. 249 dollar.
In comparison, Iconia B1 sells for 150 dollars