BlackBerry's share price had climbed ahead of the launch platform seconds of BlackBerry 10, which will be the mainstay of the future of this company. Stocks opened up more than 5 percent in trading Wednesday (30/01/2012).
However, after launching it over, the movement of stock prices that began Monday next week will be traded under BBRY symbol in NASDAQ was actually heading downward.
Excerpted from The Globe and Mail, BlackBerry shares closed down nearly 12 percent on the stock Toronto Stock Exchange.
What is it? Expected, the attenuation is triggered disappointment about the sale of BlackBerry devices 10 are still pending for some time to come.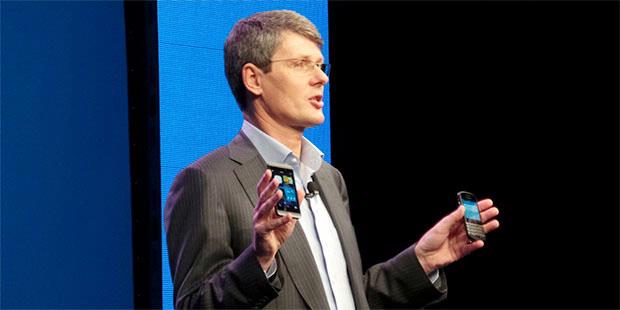 This device will be scheduled into the United States in March. State the first arrival of BlackBerry 10 is the British who have started selling the BlackBerry Z10 device with major mobile operators on Thursday (01/31/2012) this.
Decline in stock prices was allegedly also reflect investor pessimism about the chances of BlackBerry 10 win consumers from Apple's iOS platform and Android (Google) which are the two most dominant players in the mobile industry today.
BlackBerry launches two first BB10 devices at the launch event Wednesday, namely the BlackBerry Z10 that uses a touchscreen interface and a full-equipped BlackBerry Q10 QWERTY keyboard. According to the Head of Communications Frank Boulben BlackBerry, BlackBerry Q10 will be available in April.