Skype user data confidentiality questioned by many organizations to Microsoft.
Reporters Without Borders organization, the Electronic Frontier Foundation and 43 organizations campaign other have signed a letter asking Skype to open the stored information and the government's efforts to access them.
Google,
Twitter
and others have reported on data transparency.
Microsoft is still considering the request.
"We are examining the letter," said a spokesman. "Microsoft is constantly working with the lawyers, industry partners and 2112 governments around the world to find a solution and promote effective public policy to protect the privacy and safety of people in the user's online site."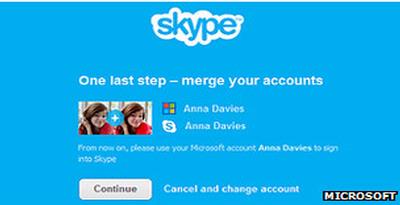 Request a report
Skype users reached more than 600 million people to make
video phone
calls and also send text messages and voice form. Recently, Microsoft was in the process of migrating users from Windows Live Messenger to the service.
The letter requests that delivered a number of organizations that said, the issue of confidentiality in the service conversation becomes unclear and confusing since Skype controlled by U.S. companies in 2011.
The campaign also wants to dozens of organizations that Microsoft provides, details on how many data requests by governments in each country that have been proposed, and the percentage given and stored by Microsoft.
Skype commentary on privacy issues, delivered via the blog last July.
The statement said a call through Skype to Skype between two users do not reach the data center, which means it can not have access to a video or audio.
In it is also said, a conversation between two users software will be kept confidential.
However, Microsoft acknowledged that the conversation that involves more than two computers will reach the server as well as text messages stored in the computer for more than 30 days to ensure synchronization.
Microsoft also said that the conversation that connects Skype to a mobile phone network or fixed network equipment can reach, and possibly be intercepted.