Apple announced that sales of the Mac computer operating system has decreased by the end of 2012. There are at least three reasons why the Mac has decreased, partly because of cannibalization by the iPad.
Apple CEO Tim Cook during a press conference on Thursday (01/24/2013), said it sold 4.1 million Macs in the 4th quarter of 2012. The number was down from the same period in 2011, in which Apple could sell 5.2 million Mac computers.
Cook said there are three factors that make Mac sales fell. The first is the matter of supply of computers All-in-One iMac is significantly limited. Sales of this product line declined by about 700,000 units from year to year. In addition, there is a tendency to limit purchases of consumer desktop computers.
"We believe Mac sales would be much higher if there were no obstacles," Cook said with optimism.
The second factor is the time the 4th quarter of 2012 is shorter (13 weeks) compared to the 4th quarter of 2011 (14 weeks). "In 2011, then, in a week, our average unit selling 370,000 Macs," Cook explained. This causes the supply inventories down 100,000 units iMac.
The last factor is the trend of mobile devices, which makes the sale of laptop and desktop computers declined. Cook admits that many consumers who prefer the iPad instead of a Mac.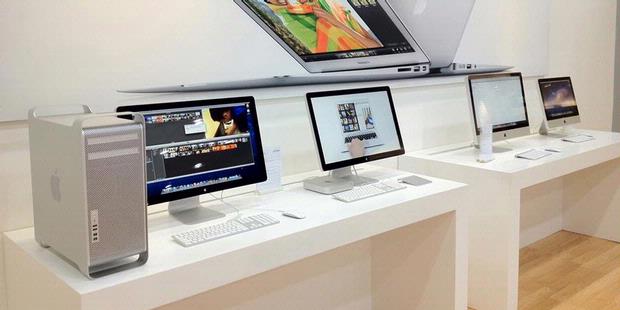 Apple sold 22.9 million iPads in the 4th quarter of 2012, up from 15.4 million in the same period in 2011. Cook believes that there is some cannibalization of Mac sales figures.
"We know that the iPad would undermine the Mac, we do not worry. We've got the basic philosophy of never afraid of cannibalization," he said.
"Specifically for the iPad, we see a tremendous opportunity, because the much larger Windows market, and I think it's obvious cannibalization occurs (the iPad) in there," said Cook.
As Steve Jobs, Cook is one of those who believes that tablet sales will far outdo the personal computer
(personal computer / PC)
in the future. This trend is called Post-PC era. According to him, the signs could be seen up to three years in which the tablet will take share of the personal computer market.
Trends in mobile devices is also evident from the financial statements of Apple, which posted record revenue of 54.5 billion U.S. dollars with a net profit of 13.1 billion U.S. dollars. Contribution is most often donated earnings from the iPhone and iPad.
For the iPhone, Apple claimed to have sold 47.8 million units in the fourth quarter of 2012, up from 37 million units in the same quarter in 2011.
Cook also admitted that the
iPhone
has to cannibalize the iPod business. If the 4th quarter of 2011 Apple sold 15.4 million iPods, then in the 4th quarter of 2012 is only sold 12.7 million iPod units.