Researchers and computer scientists from Johns Hopkins University found a way to detect cases of influenza in the United States by utilizing Twitter.
Twitter much contained "tweet" or chirp users about the flu that has plagued and become epidemic in the United States. Social networking sites can not be separated from the flu in the real world.
"We want to separate the cold sensation of incoming messages the flu," said Mark Dredze, research assistant professor in the computer science department of Johns Hopkins.
Dredze team observe public health trends associated with Twitter.
In observation, Dredze and his team developed a method based on observations of human language technology processors that just sends comprehensive information and distill chatter flu cases in the U.S. Twitter Chirp.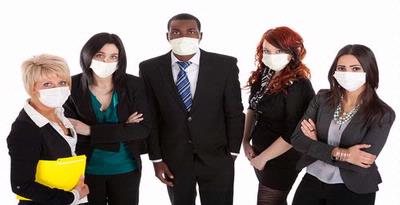 Researchers from the University of Baltimore tested the system by comparing the results with data Dredze research at the Center Disease Control and Prevention.
"At the end of December, the media raised about the flu epidemic that is associated with our Twitter system despite lack of data accuracy., However we make improvements to make the new algorithm is better," said Dredze.
Researchers funded by the National Institutes of Health Models of infectious disease agent study also charted the impact of flu in their respective states.
Dredze hope the system can detect other diseases, Reuters reported. (ANT)