Data from Analytic Strategy research institute released on Thursday (24/01/2013) reported that there were 700 million smartphones were shipped during 2012. Half of the shipment was dominated by Samsung and Apple.
Global smart phone shipments increased compared to 490.5 million units in 2011, with growth of 43 percent. According to Strategy Analytic, markets in North America and Western Europe began to experience slower growth due to the saturation point.
Well, of that number, Samsung market share by sending 213 million units of smartphones. South Korean producers control about 30 percent of global market share. According to Strategy Analytic, Samsung's success with various phone models, ranging from cheap to Y Galaxy Galaxy S III and Galaxy Note 2 high-priced.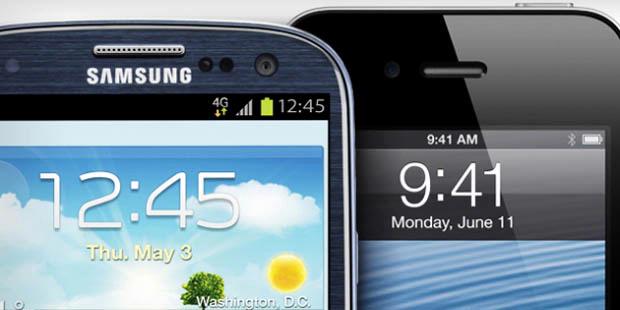 While Apple is ranked second with a market share reached 19 percent or 135.8 million units of
iPhones
sending. Strong iPhone market in North America, but a bit wobbly in emerging markets such as Africa.
"The high cost of marketing, extensive distribution channels, and attractive product portfolio has strengthened the position of Samsung and Apple in the smart phone industry," said researcher Strategy Analityc in a publication of the company's official blog.
According to research by Strategy Analytic, Nokia maintained its position as the number 3 mobile phone maker in 2012, with shipments of 35 million units of mobile phones. However, Nokia's market share dropped from 16 percent to 5 percent in 2012.
"Portfolio mobile Windows Phone from Nokia increased significantly in recent months, with new models like the Lumia 920," the Analytic Strategy. This research institute said the Finnish company still lacks a true flagship phone that can compete with the iPhone and the Galaxy S III.
Overall global handset market, including feature phone category, its market share grew only 2 percent of the number of units shipped as many as 1.6 billion during 2012. No significant growth is probably due to the more stringent policy changes, changes in consumer tastes and economic challenges in North America and Western Europe.