Rumors that Samsung will launch the Galaxy Note with 8-inch screen is verified by the head of Samsung's mobile division Shin Jong-Kyun, some time ago. Tablet device "doodles" made ​​by Samsung is reportedly already final and will be announced at the Mobile World Congress 2013 in Barcelona, 25-28 February 2013.
Although it will be introduced at the end of February 2013, photos of "sightings" Galaxy Note 8.0 has appeared in cyberspace.
Photos devices first appeared from the site DDay.it. Party site for sure calling devices in this picture is correct Galaxy Note 8.0.
If the claim is true, Note 8.0 is likely to have a form with rounded corners ala Note 10.1. The difference, Note 8.0 has a portrait orientation and physical buttons, similar to the Galaxy S III and Note II.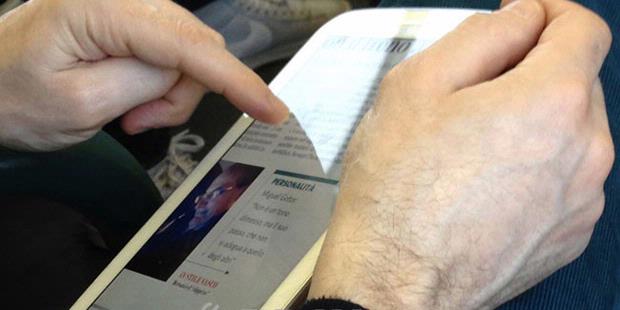 In addition, there is also a slot to put the S-Pen, stylus products that are commonly present complete series Galaxy Note. Slot located on the bottom right of the device.
DDay.it also confirmed Note 8 will use a screen with a resolution of 1200 x 800.
It should be stressed, the pictures of the site DDay.it is still not confirmed yet, at least until the release date on or after no official confirmation from Samsung. There is still the possibility of this device does not have a shape like in the picture above.
Until now there has been specification used Galaxy Note 8. However, some sites mentioned technologies, this tablet will be equipped with a quad-core 1.6 GHz Exynos 4412, 2GB RAM and 16/32GB of storage capacity with a microSD slot option.
The resolution of the camera to be used for a 5MP rear camera and 1.3 MP front camera.