Twitter officially released the short video sharing applications Vine, Thursday (01/24/2013). Vine offers a pleasant sensation video sharing, because you need to find objects that are connected to the video and tell only 6 seconds in duration. Interested to wear?
Vine currently can only be enjoyed by users of iOS devices, and can be downloaded free at the Apple App Store and
this the link
. Parties Twitter says it will soon bring Vine for other operating systems.
After downloading, you can register to the service Vine by email or Twitter account. After that, you will land on the timeline. There you can already watch the video 6 second team selections Vine.
On the upper left side there is the Home button, which offers a menu Explore, Activity, and Profile.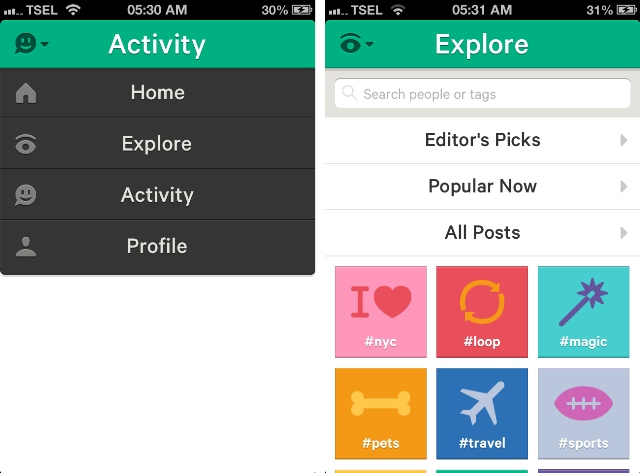 "Explore" Menu is used to look at the most popular videos to the video that is marked with a pound sign (tagar) specific. "Activity" Menu will feature a variety of activities associated with your account, such as a new follower, Like givers, and those who comment on your video.
Just like Twitter, Vine using the following and follower relationships. Find a friend who you know via Twitter, Facebook, or can look it up by entering your name and email.
How to record video on the Vine
To start recording a video, go first to the Home menu. On the upper right side will look the camera to record video.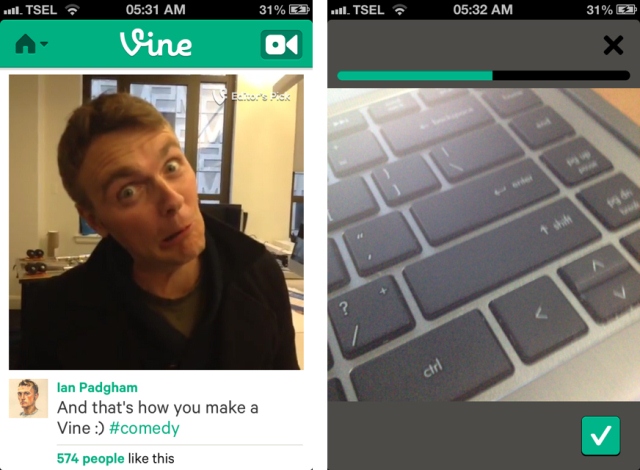 How to record it quite unique. Here you are not there the record / pause. All you need to do to start recording is to touch and hold your finger on the screen, and release your finger if you want to pause. You will be asked to find another object. After steady with the object to be targeted, start recording again, and pause again, and so on up to 6 seconds duration filled.
In order for meaningful videos, it's good to think about the object to be recorded along with the story. Who knows, your work in the list of the most popular videos.
Vine made ​​Like and Comment feature to be more interactive services. Users will also be possible to show short videos on Twitter and Facebook.
From observation of KompasTekno, video distributed to Vine can run smoothly on a website or
mobile application.
So is the audio.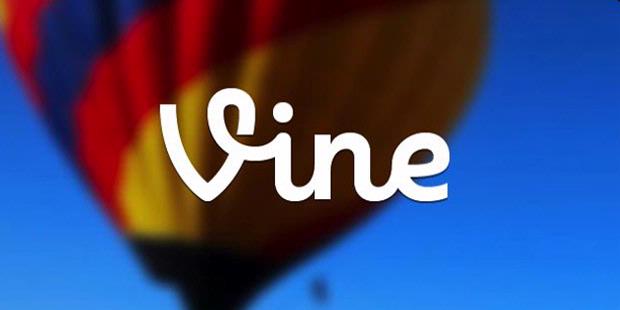 Twitter application for mobile devices can play video smoothly. Some Twitter client application, such as Twitterific and Tweetbot, it can also play videos Vine, though not well integrated enough having to do multiple clicks to play the video.
For Facebook, you can not play video directly in the timeline Vine Facebook. You must click on the video link that will lead to the official website Vine. Integration Vine is maximized for Twitter, although they are separate applications.