Having attended for one week in
iOS devices
, gaming applications "run without end" Temple Run 2 visited Android on Friday (25/01/2013). Temple Run 2 is already available in the Android Store for free.
Temple Run 2 sold on an iOS device. On the first day, Temple Run 2 downloaded six million times on Apple's App Store app store. Then, in the four days since its release has received 20 million downloads.
"The response from the fans was incredible," said Keith Shepherd, co-Founcer Imangi Studios (makers of the game Temple Run), when commenting on the popularity of this game on iOS.
"We're really pleased the players want something more from the world of Temple Run, and we hope to increase and develop the game in the coming months," said Shepherd, as quoted from Mashable, Friday (01/25/2013).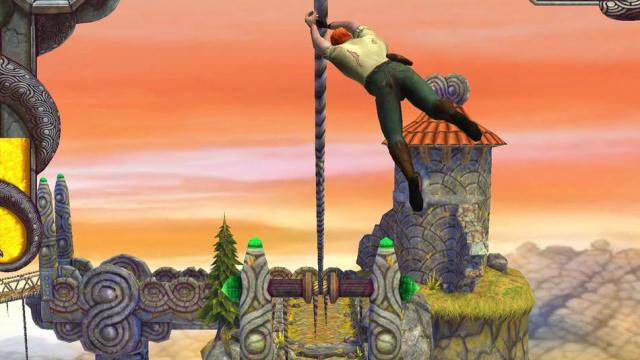 Previous versions of the game Temple Run scored a major success for Imangi Studios. The application has been downloaded more than 170 million times on iOS and Android-based devices since it was first launched in 2011.
Successful sequels followed with the release of their first Temple Run Brave. This game is the result of collaboration with Disney multimedia and Pixar company, which adopted the story of the animated film "Brave" where the main character is Princess Merida. In a forest in Scotland, Merida must avoid the pursuit of a giant bear named Mordu.
Your Android device users can download the game Temple Run 2 in
this link.