Whether intentional or not, Facebook has just put a feature similar with Vine, Twitter's application for sharing videos, the latest update iOS version of Facebook app.
Facebook has complete Facebook apps for iOS version 5.4 with the ability to record and share video. Within a few days of the release of Twitter's
application Vine.
Although it has a similar function, experience and Vine presented the new features Facebook apparently feels quite different.
Users Vine bit "forced" to search for objects that are connected to the video and tell only 6 seconds in duration, Facebook users can "talk" with a much longer duration than 6 seconds.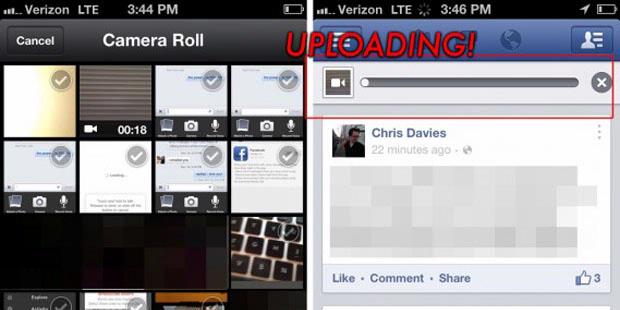 In fact, in previous versions, users can enjoy video upload feature. However, users must record videos with other applications, before uploading them on Facebook. While in this 5.4 version, can directly record video without having to switch applications.
It would also be a differentiator between Facebook that its video service is integrated with Twitter which presents Vine as a separate application.
How to use the video recording feature in the Facebook application is quite easy. Users only need to create a new status, and press the camera button. Then, the user can simply record the desired object or activity. Once completed, users can instantly upload the recording.
In addition to video, the latest update, there is the ability to send voice messages to other friends who are on the messenger list. Facebook also has improved the ability of feature locations called Nearby.