BlackBerry, formerly known as Research In Motion, officially launched the BlackBerry 10 device platform and in New York, U.S., on Wednesday (30/01/2013).
In the launch, BlackBerry and many shows feature capabilities of the BlackBerry 10 platform. One of the most awaited features is the ability possessed by the new what BlackBerry Messenger service (BBM).
There are two new features that will be present in the fuel. The first feature is via video chat or video chat. For a while, it seems the new service will be available on the BlackBerry 10 platform only.
Previously, information about the video chat feature is really had leaked. At that time, Thorsten Heins, CEO of BlackBerry, disclose this information to the shareholders' meeting.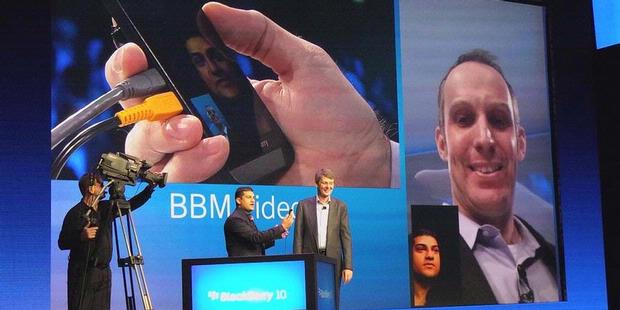 The second feature called Screen Share. This service allows users to share screen device with other users who are chatting with him by using mirroring technology. In other words, the user can see all the contents of his friend's BlackBerry device's screen remotely.
Through this feature, users can share videos, photos, documents, e-books, and much more.
On the same occasion, BlackBerry launched the first two devices based on BlackBerry 10. The full touch screen model, and one model of a physical keyboard QWERTY format.