BlackBerry announced that there were 70,000 applications available for the BlackBerry 10 operating system. A variety of popular applications already available on this new platform.
The arrival of the new operating system BlackBerry 10, is also accompanied by a large number of applications available on the BlackBerry World app store - formerly known as the BlackBerry AppWorld. It will be a good start for the BlackBerry 10 ecosystem.
Vice President Global Alliance & Business Development BlackBerry Martyn Mallick, said it has provided more than 1,000 applications from around the world who have committed to BlackBerry 10.
"Our focus is to partner with a manufacturer of the application," he said on the sidelines of the launch of the BlackBerry 10 in New York, U.S., on Wednesday (30/01/2013).
Mallick explained in BlackBerry 10, users do not need to reboot your device after installing a new application. This is because the BlackBerry 10 operating system is completely new.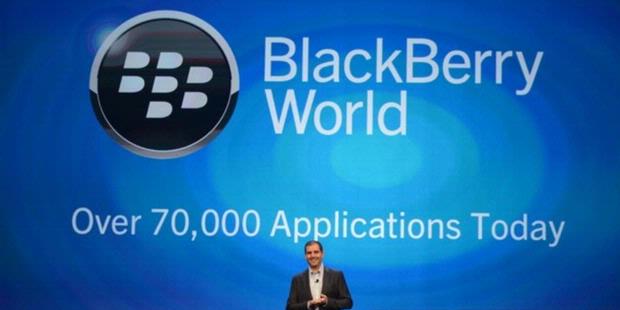 Unlike the BlackBerry OS version 7 or below, BlackBerry 10 builds on the core program (kernel) QNX. The kernel is also used in the automotive industry, nuclear power to military aircraft.
Popular applications are already available for BlackBerry 10, include Skype, Evernote, Kindle, WhatsApp, DropBox, to the social networking service Facebook, Twitter, Foursquare, LinkedIn.
BlackBerry also provides game Angry Birds Star Wars, Where's My Water, Plants vs. Zombies, Fruit Ninja, Cut the Rope, and JetPack Joyride.
Some of the entertainment and media companies such as EA, Disney, Bloomberg, Wall Street Journal, BBC, also expressed support by providing applications on BlackBerry 10. The Canadian company claims to have provided a variety of categories of applications ranging from banking, travel, multimedia, business, utilities, and so on.
In addition to applications, the BlackBerry World will also provide music content, films, and television series. BlackBerry has partnered with music label companies to the film copyright holders to provide content. With this, the BlackBerry World will compete with store multimedia content from Apple's iTunes Store and Play Store from Google.