Not to be outdone by Apple partner Foxconn who are interested in building factories in Indonesia, PT Samsung Electronics Indonesia said it is exploring the possibility of the same.
Currently, Samsung already has an electronic device manufacturer in Indonesia and expressed interest in adding mobile phone manufacturing facilities. It was submitted by Kanh Hyung Lee, head of Samsung's unit in Indonesia after a meeting with Industry Minister MS Hidayat said on Friday.
As quoted from the 4-Traders, Hidayat said that the ministry welcomes Samsung plans and prepared a number of incentives for the construction of the plant could be realized.
Hidayat said the government needs to convince potential investors that their investments will not be harmed by the rule of mutually overlapping or long-winded bureaucracy.
There is no definite information about when or where this Samsung mobile phone factory will be built.
Last month, Hidayat said that Foxconn Technology Group, which assembles Apple partners iPhone and iPad devices, likely will start manufacturing mobile phones later this year.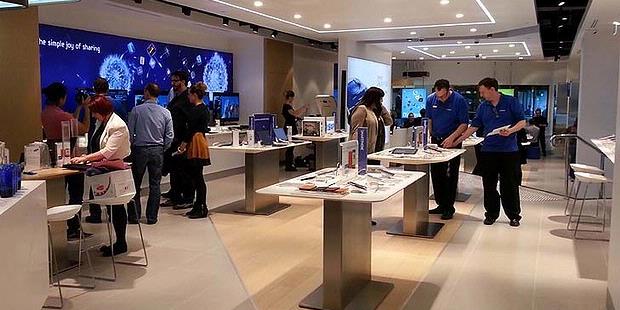 The atmosphere in the new Samsung store in Sydney, Australia