The rapid technological advances in the field with a strong visual look at the game and film industry.
This is to some people become a major concern, given that there will be no difference between human image created on a computer with a real human.
Mixing phenomenon of the virtual world with real world beyond the ability of the so-called Uncanny Valley.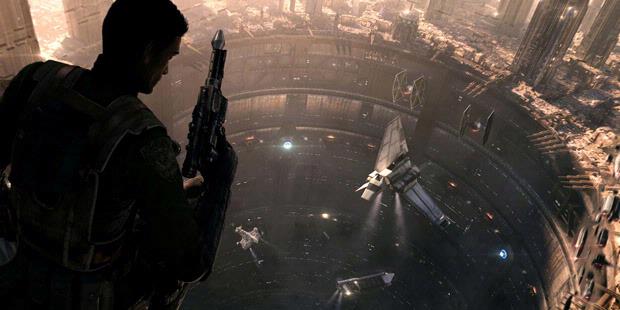 Uncanny Valley is a "valley" theory which suggests improved graphics quality, but the results are less pleasing to the eye. Before entering the valley is the area of ​​graphic "cartoon" which, although not realistic, more unsightly.
The quality of graphics today, when trying to display a form of realistic, often manifest Uncanny Valley phenomenon, ie the picture looks "scary" than the original.
According to the company's number one maker of visual effect in the world today, Industrial Light & Magic (ILM) from LucasArts - game industry will exceed that of the Uncanny Valley in 10 years.
This was stated by Kim Libreri, ILM Visual Effects Supervisor in an interview with CVG when discussing the StarWars 1313 game visuals are incredible.
"Ten years from now I'm sure we'll all get to the point where the look of the film and the game will not be different from the real world, especially when calculating the rapid development of the console generation, the development of video technology, and hardware from ATI," said Kim.
The same opinion was also expressed Christoph Hartmann, chairman of 2K Games. "It would be very difficult to develop the game until the game is changed to display photorealistic stage," he said.
He also added the importance of visual quality as to strengthen the emotional reality of the game.