After a long time ago without any clarity about the
game
Grand Theft Auto V, Rockstar bring up something. Just to dampen the curiosity of the fans, they also release two screenshots.
This was revealed in their official website released Thursday (12/7) at 21.00 pm.
The first picture, shows a helicopter hovering over the city. Not clear the buildings shape, but the closest has a shape typical roof with a garden and trees, and the field in the middle.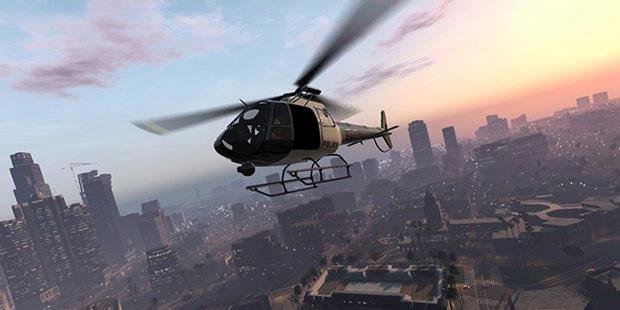 Meanwhile, the next screen shot shows two people sitting on the wooden deck and looked back only. They looked at the lake with a greenish water while on the other side there is a flora of trees whose leaves are red and palm trees. Silhouettes of the skyscrapers are still visible in the background.
In a question and answer session at the official website, Rockstar
answer
some questions from fans that they are working on related games, start Max Payne 3, GTA IV, and Red Dead Revolver. Finally, one of the questions pitched to complain about GTA V also responded.
The question that comes from the account
Mouthoff
originally questioned the fate of GTA V game development after their first trailer was launched on February 11, 2012 ago. Rockstar's mouth as if locked after releasing a video trailer along one minute and 24 seconds leaving a long discussion for fans.
The answer to that question is busy working on Rockstar GTA V. "Everything went smoothly, but this game is a big project. We will submit additional information as soon as possible," said Rockstar.
Mouthoff apparently not satisfied with that response. He again questioned why there is no longer the latest news on GTA V. Rockstar also apologized for not wanting to have made his fans feel frustrated waiting for the latest news.
"We do this not because it does not matter to fans. We just want to make sure that we release the information that is 100 percent true," said Rockstar representative.
At the end of the answer, Rockstar also released two screenshots GTA V as a form of apology request.
Ascertained, these two images would be "eaten" by the forum to re-find any information that can be obtained from the GTA V being worked on by Rockstar, as well as the trailer's premiere.