Online gaming
competition in Indonesia re-heated in the presence of a unique new online game themed. Online gaming with the title of
Dark Eden
from Olleh4U publisher company was released on July 13, 2012 at Level One, Binus Kemanggisan, Jakarta.
The game
is unique because it carries the theme is different from most online games. Usually are present in Indonesia to bring color and fantasy themes. Dark Eden would carry the theme of darkness and horror.
As noted in its official statement,
this game
tells about the battle between humans, vampires, and revived an ancient race to destroy the other races.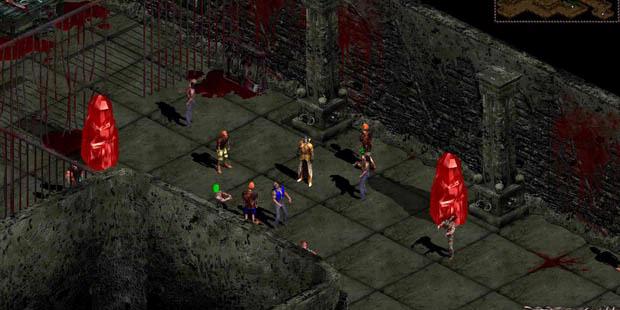 Form of the this game will remind players adventure game Diablo II. Players will run the game characters and fight using a mouse click. In addition, the game also features a battle between players is interesting to follow.
Although looks are not as sophisticated Diablo III, Dark Eden was more superior among gamers with high computer specs. Gamers can play Dark Eden with a Pentium 3 600MHz, 256 MB RAM and 16 MB VRAM video card only.
At the same time, Olleh4U also showed that online games have been first released in the country, namely Florence. The game is also quite unique, which can be played with great character and a boat in the ocean. As if getting two games in one package!
Unlike the Dark Eden, Florence played mostly as an online game, namely from the perspective behind the character. The pictures are beautiful and interesting variety of features that make Florence one game to play fantasy-themed online game enthusiasts.
Computer specs for Florence is also not so high. Gamers can play it using a Pentium 4 to 1.3 GHz, 512 MB RAM, and VGA card that supports Pixel Shader, such as the GeForce4 Ti series.
Both games are free to play with and use the Item Mall system (online store with the original payment to buy special items in the game).
To support the gamer comfort when using the Item Mall, Olleh4U working with several merchant online payment provider, namely Digicash, MOL, unipin, Unopay, Spin, Indomog, Kiwicard, and Warehouse Voucher.
Interested in trying this game? Various additional info along with the client file to play it can be found on the official site Olleh4U, namely
darkeden.olleh4u.com
(Dark Eden) and
florensia.olleh4u.com
(Florence).