Microsoft officially announced the scheduled release of the latest operating system, Windows 8, in October 2012.
In a global partner conference on Monday (09/07/2012) evening, Microsoft said that Windows 8 release schedule for the hardware maker partners will be carried out in August.
While Windows 8 for new customers released late October, in conjunction with the launch of the first computer that uses Windows 8.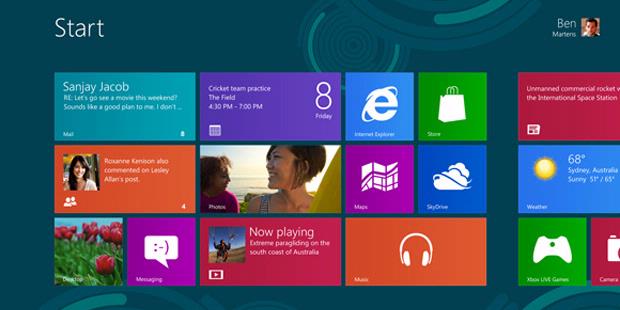 The display screen "Start" on the Metro interface of Windows 8 Release

Preview
For users of genuine Windows 7 operating system, can perform an update to Windows 8 Pro simply by paying 14.99 dollars.
Windows 8 beta version called the Consumer Preview fairly well received. In one day, Windows 8 Consumer Preview downloaded 1 million times. After that, then Microsoft presents Windows 8 Release Preview in June, which can be downloaded at
this link
.
There are many changes that occur in Windows 8. It uses the Metro's interface with the look of identical plots, colorful, which represents the software and features. Windows 8 also remove the start button, which in previous versions of Windows are always placed at the bottom left corner of the monitor.
Microsoft also designed to run on Windows 8 tablet. Only, Windows 8 for this tablet will be made in two versions, for tablet devices that use x86 architecture processors, and the ARM architecture.