The artificial games of Ten Touch,
game
developer from Indonesia, broke through the top 10 most downloaded applications on Apple App Store. Game was entitled Infinite Sky.
As presented by Anton Soeharyo, CEO Touch Ten, the
game
has reached 500 thousand downloads in the App Store. As a result Infinite Sky were in the top 10 countries.
The most significant of course is the ability to record at position 9, Top 10 Apps (all categories) in the United States. In England, the game was recorded at position 5.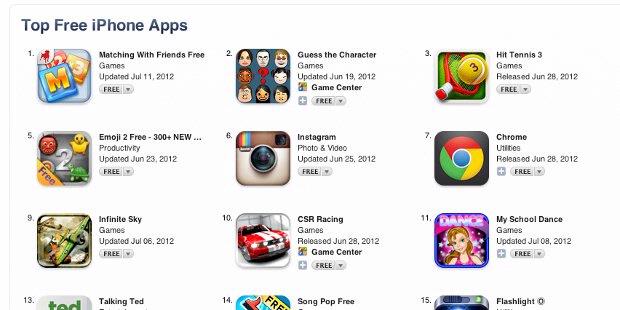 Screenshot of Infinite Sky at The Top 10 iPhone Apps In Apple App Store
Infinite Sky is the action game featuring exciting fighter with 3D graphics. The game is available for free (for a certain time) on the
Apple App Store
and a free (for beyond) on
Google Play
.
One feature of this game is the in-app purchase to unlock certain features or capabilities. One of them, to deliver a reliable pilot named Gatotkaca.
As the name suggests, Infinite Sky
game
featuring fly non-stop action. During the aircraft has not been destroyed, the player can continue to fly.