Angry Birds
that were previously only available on mobile phones, tablets, and computers, will soon be available in the console gaming machine. Rovio made ​​this game coming soon on Xbox 360, PlayStation 3 (PS3) and Nintendo 3DS.
Angry
Birds to be bundled in one package, Angry Birds Trilogy consisting of Angry Birds, Angry Birds Seasons, and Angry Birds Rio.
Game publishing
company responsible for bringing Angry Birds into the realm of the Activision console game machines; companies are also successful in bringing some big game titles.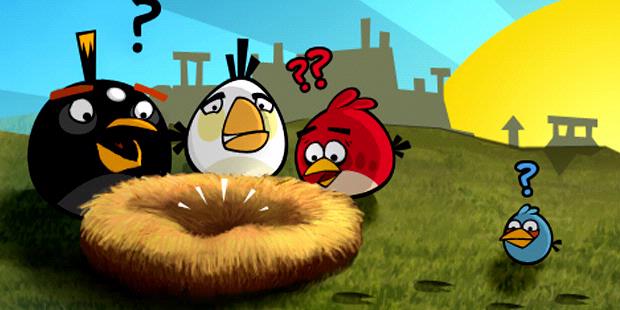 "Angry Birds Trilogy will provide a new and unique experience for gamers consol," said Petri Jarvilehto Rovio Entertainment as vice chairman.
"Gamers can use various methods of control typical of console, such as Kinect for Xbox 360 and PlayStation Move for PS3. While through Nintendo 3DS, gamers can play Angry Birds in Stereoscopic 3D," he added.
The biggest disappointment of Angry Birds Trilogy may lie in the price.
Activision
give the price is quite expensive, is 39.99 U.S. dollars for the Xbox 360 and PS3. As for the cheaper Nintendo 3DS, ie 29.99 U.S. dollars.
Though Angry Birds have always maintained the tradition of cheap prices in the mobile version, which is in the range of 0.99 dollars for each series of games.
This angry bird package plan is available at the end of 2012.