A new study from the Missouri University of Science and Technology revealed that the type and amount of Internet activity a person can be an indicator of the level of his depression.
People who are depressed, according to the study, as quoted by CNET, it has a different pattern of Internet use than internet users who are not depressed.
"The pattern of use of different" is meant, among others, are often to check e-mail, a lot of video watching, and moved around a lot of applications.
The researchers asked 216 college students involved fill out questionnaires to see anyone of them showed symptoms of depression. Then, the researchers asked about Internet usage patterns of data from all 216 students.
The researchers stressed that they do not violate the privacy of the students concerned. They say that only the pattern of internet usage in the form of data traffic is monitored, rather than a list of e-mail correspondence or other matters of a personal nature.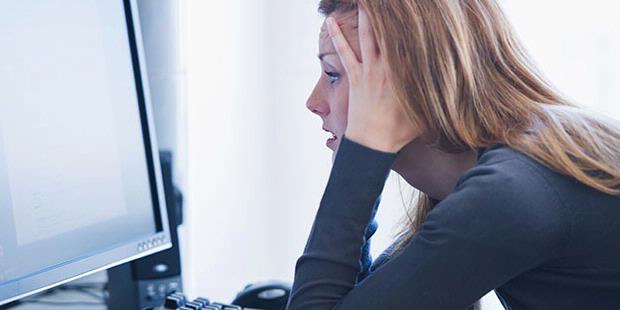 Later, it was found that higher depressive symptoms experienced by a student, the higher the number of shared files (file sharing), such as music or videos made by him.
Another fact that was found was that participants showed symptoms of depression tend to have high numbers of email.
Previously there have been several studies that conclude that there is a relationship between depression and internet use, but this study claimed to be the first study to use real Internet data in the data collection.
Methods of data collection are anonymous and participants do not realize it was mentioned more reliable than the questionnaire method.
Then? For what it's findings? The researchers hope the data from this study can be used to make a PC or a mobile application that monitors the user's Internet usage and alert them if found signs of depression.
The data can also be made into a program to monitor patterns of Internet use of children by parents.