A user of Samsung Galaxy S III from Ireland reported that the smartphone that he had just purchased it on fire for no reason. The owner is Dylan Kershaw, a student in Dublin, Ireland.
Kershaw recounts, Galaxy S III was placed in the dock as he was driving the car. Galaxy S III positions are not charging the battery. Suddenly there was an explosion and fire was out.
Apparently, the burst is the Galaxy S III. Plastic material at the bottom MicroUSB charred and melted. Smartphone is still on, but could not catch the signal.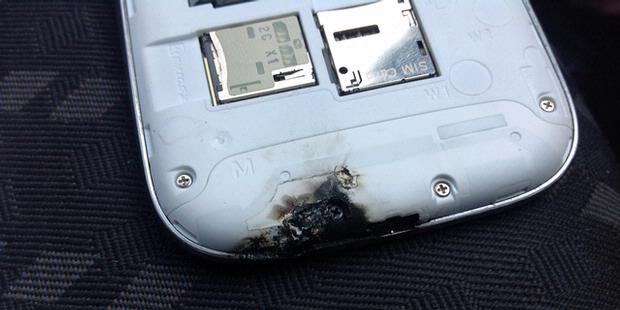 Galaxy S III burn on the bottom
He then published the photographs Galaxy S III is burning it to the site www.boards.ie.
See the publication, the Samsung directly react. "There is a new online publication featuring photographs Samsung Galaxy S III is apparently overheated and was damaged on the bottom. Samsung aware of these issues and investigate as soon as we receive the product," writes the Samsung in its official blog.
It is not certain what caused the Galaxy S III burst. However, the smartphone will likely experience excessive heat (overheating).