After being delayed for a week, the end game Angry Birds Heikki was officially launched on Monday (6/25/2012). Angry Birds Heikki game is a new series of "angry bird" located on the arena circuit Formula 1 racing car.
Heikki's name in this game refers to a Formula 1 driver Heikki Kovalainen, who is from Finland. Between Kovalainen and Rovio, Angry Birds game developers, both from Finland. Both have been cooperating since March 2012. Kovalainen had seen a picture wearing a helmet when racing Angry Birds.
Unlike the previous game Angry Birds series based applications, in which players must first download the application, Angry Birds Heikki is based website. Anyone who wants to play can visit the website address: heikki.angrybirds.com.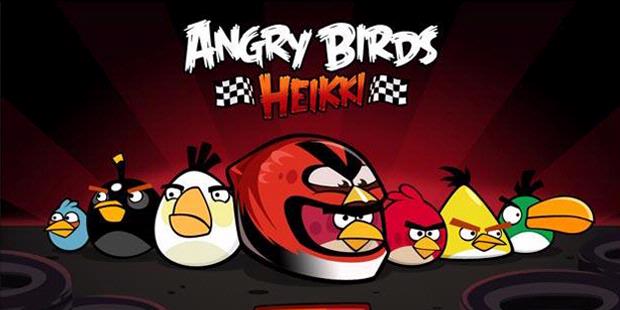 Angry Birds Heikki
When tested, the initial loading of this game long enough. After that, players must complete registration by filling in the email, password and nickname.
Do not think that concept is a race. Because, the angry birds still have the task of destroying the green pig, it's just that, the location housed in the arena of Formula 1 circuit.
There are 12 levels to finish the race. Starting from Silverstone, Hockenheim and Budapest, to Sao Paulo. Players must finish the race in the first arena to arena both can be played. And so on in order to play the next levels until the end.
Players must create a strategy to complete a level as to destroy the green pig in Angry Birds Heikki this is not easy. The green pigs more intelligent building blocks, steel, and other property as their stronghold.
In addition, this game offers a special force called Heikki Power. Players who get it can increase the strength of the birds and add to the score. To get Heikki Power, players are invited to solve the secret code. These codes can be obtained by visiting the Facebook Fan Page Heikki Kovalainen.