Making applications on BlackBerry 10 based claimed easier than making a similar application for Android devices.
As stated by the Vice President of Global Alliances and Business Development BlackBerry, Marty Mallick to KompasTekno, on the BlackBerry Media Summit, in Waterloo, Canada.
"We (BlackBerry) do not have a problem with fragmentation. Platform we are clean," he said when asked what the appeal of BlackBerry 10 to application developers.
He compares the creation of Android applications, application developers should provide more time because of the fragmentation in Android.
Android fragmentation arising from the various models of Android devices, different screen size, screen resolution, and display interface. In addition, fragmentation is compounded by the existence of several different versions of Android.
Besides not fragmented, according to Mallick, BlackBerry 10 is very flexible because of the many tools that developers can use to build applications.
Application developers can select multiple platforms to build applications BlackBerry 10, such as HTML5, C / C + + Native, C + + / QT Cascades, WebWorks, Adobe AIR, Java Runtime Android, or BlackBerry Native SDK 10. Developer just choose the programming language that they control.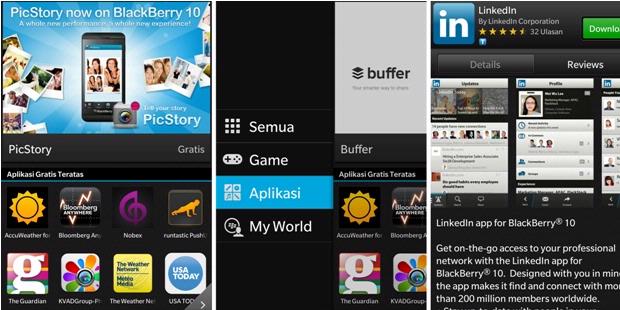 Indulge BlackBerry Developer
BlackBerry ambition to increase the number of applications continues to Blackberry 10 which has now reached 70,000 applications. Nearest target is to reach 100,000 apps next March.
To achieve this target, one that is made by BlackBerry is "spoiling" the application developers to make as many applications based on BlackBerry 10.
In addition to providing many programming tools as mentioned above, the BlackBerry did a lot to make a special program for developers.
"BlackBerry has organized a special program for developers, where they guarantee BlackBerry 10 qualified applications will receive an income of 10,000 U.S. dollars a year," said Vice President of Developer Relations and Ecosystems Development BlackBerry, Alex Saunders on the same occasion.
If that does not happen, RIM will pay the amount of the difference in actual revenues to reach U.S. $ 10,000.
At an event entitled "Got Game Port-a-Thon", also lured developers money 100 dollars for each application BlackBerry 10 resulting from porting applications to other platforms.
Understanding ported here, developers do not need to change his game total applications. Developers simply modify his application that has the other platforms, such as Android or iOS, to run on devices based on BlackBerry 10.
Special events for the developers too much held BlackBerry. Starting from the BlackBerry Jam, Hackathon, meetup, and workshops in 30 countries around the world, including Indonesia.
Readmore → Making Applications in BlackBerry 10 More Easier Than Android